Success
WE TAKE PRIDE IN THE FACT...
Our Clients & Customers Get Real Results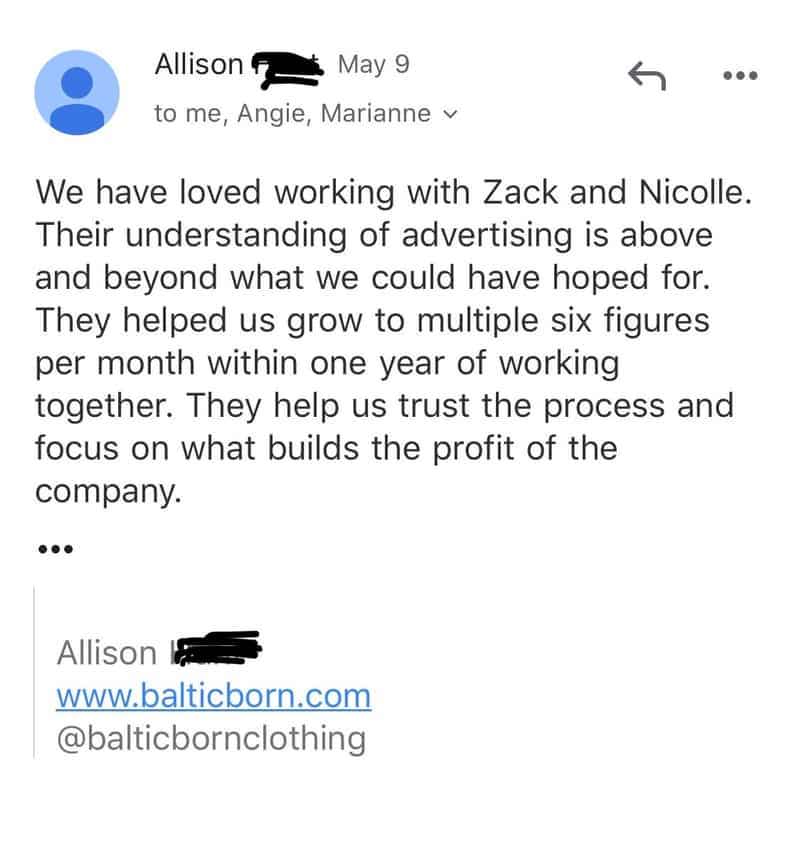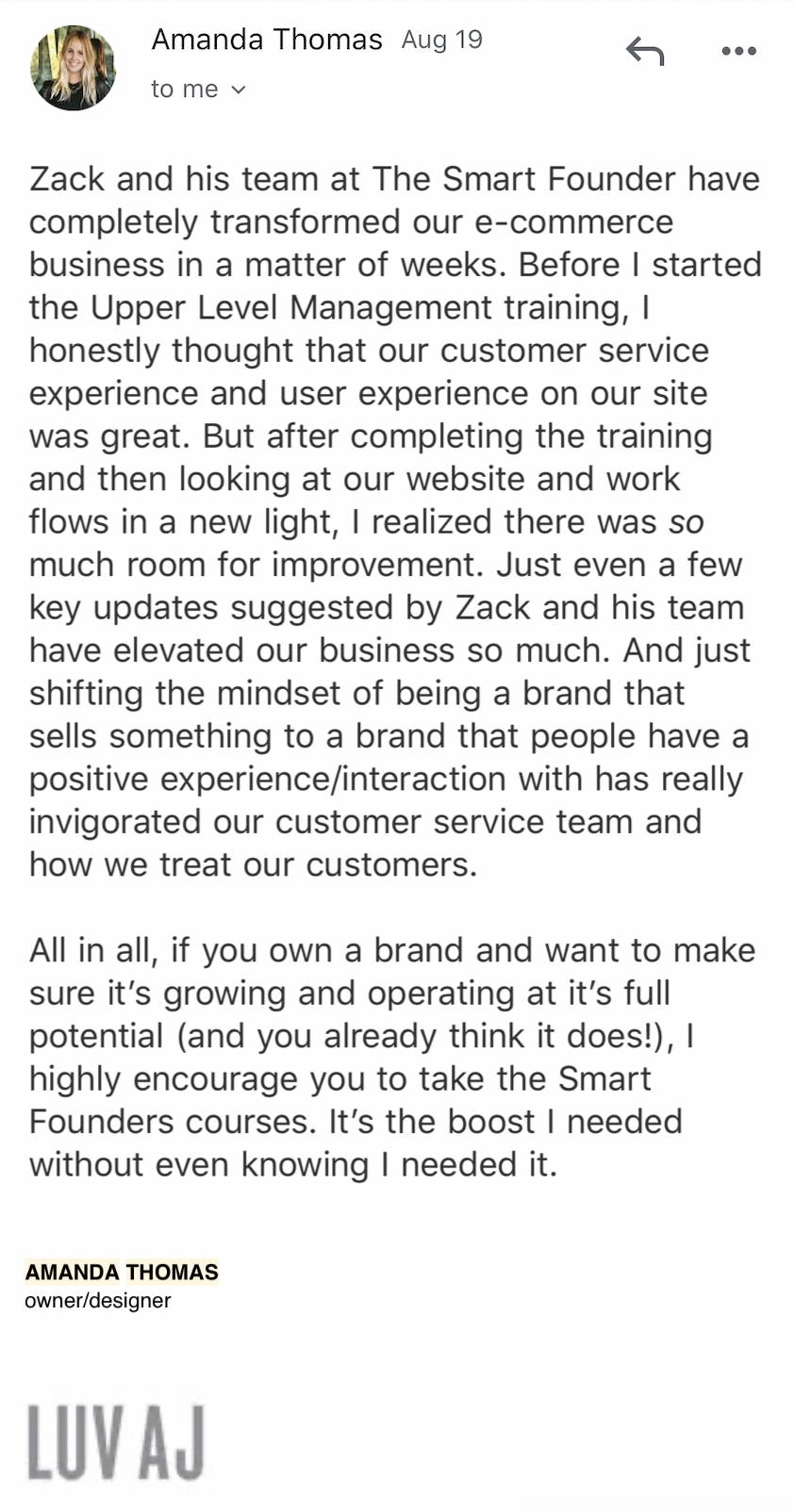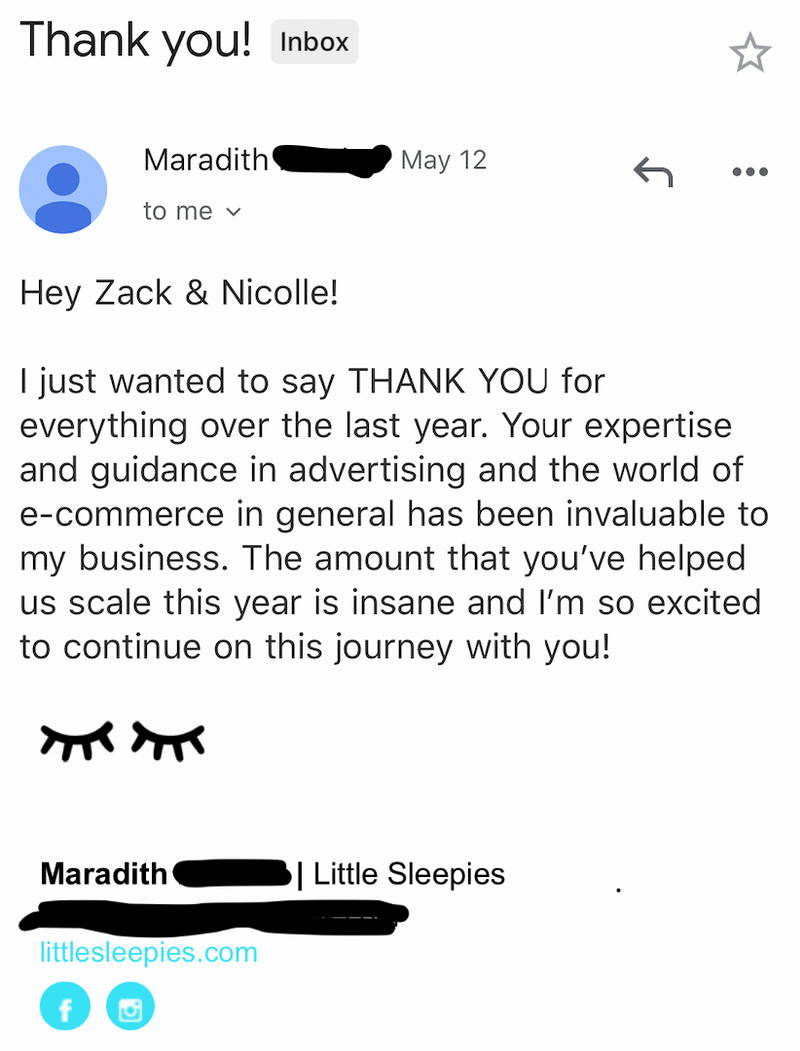 Baltic Born went from 4 Figures to 6 figures per month in 6 months.

"We have loved working with Zack and Nicolle. Their understanding of advertising is above and beyond what we could have hoped for. They help us grow to multiple six figures per month within one year of working together. They helped us trust the process and focus on the profit of the company."
Allison | www.balticborn.com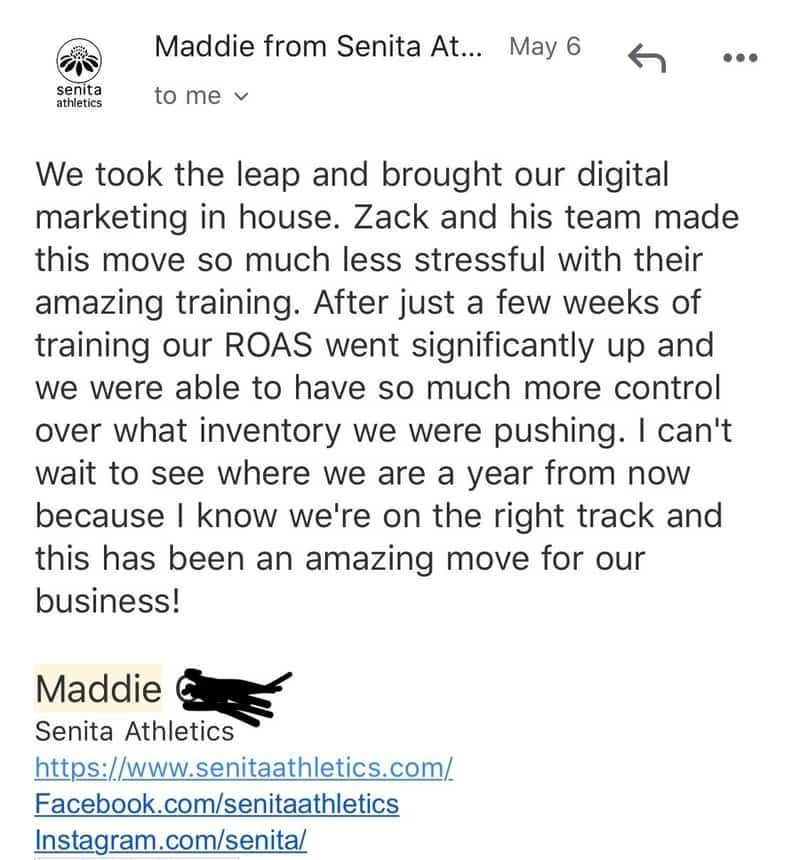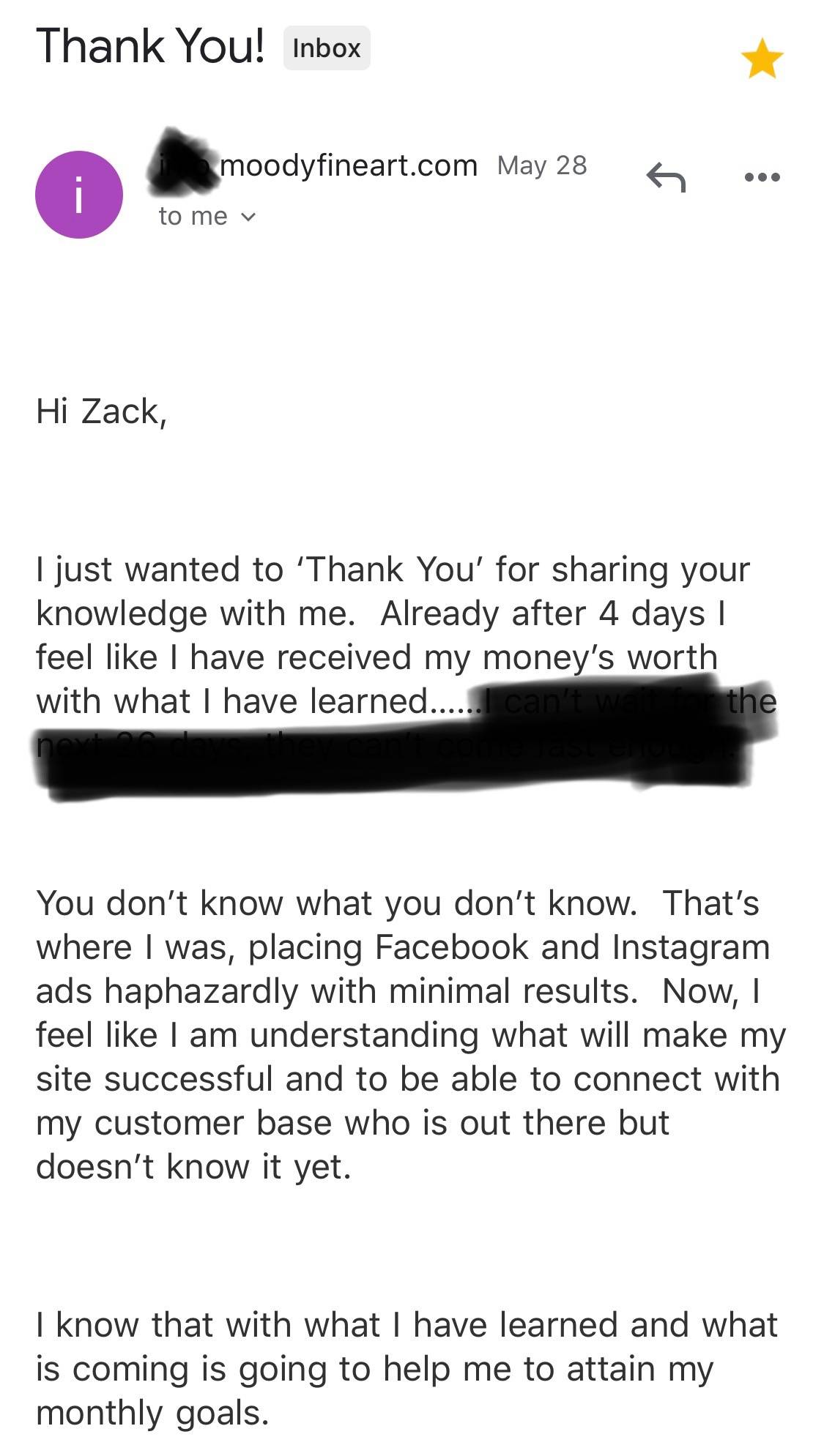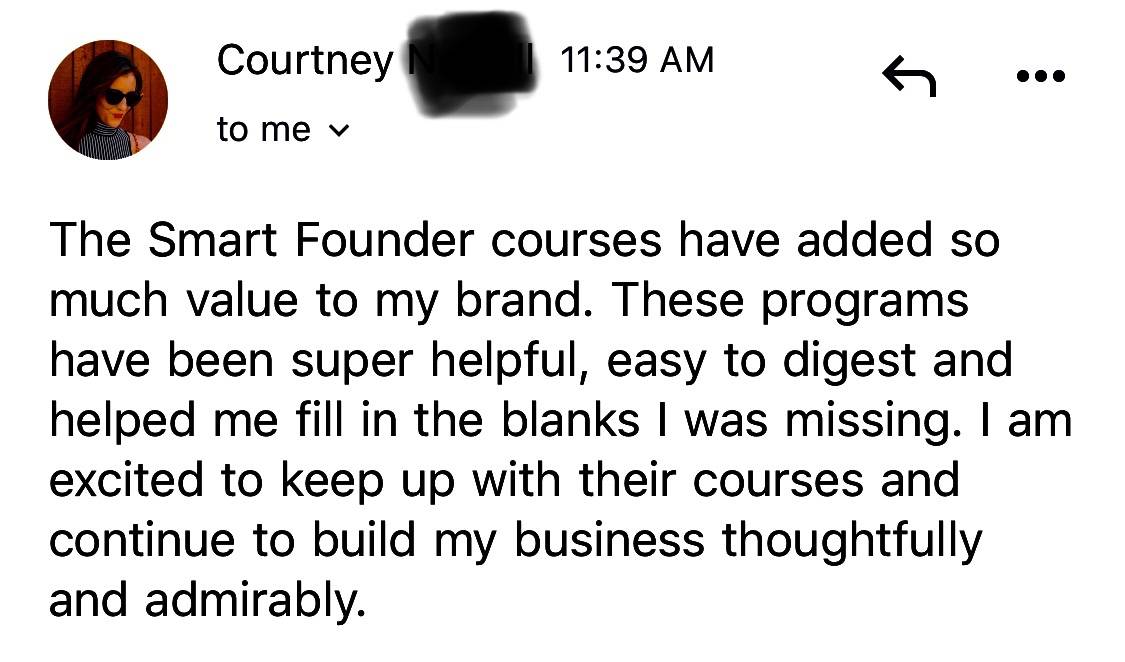 Little Sleepies went from 5 figures to 6 figures per month in 3 months.

"I just want to say THANK YOU for everything over the last year. Your expertise and guidance in advertising and the world of e-commerce in general has been invaluable to my business. The amount you've helped us scale this year is insane and I'm so excited to continue on this journey with you!"
Maradith | www.littlesleepies.com